What to Expect When Buying a Ferrari
When you buy a Ferrari, you automatically join a group of owners unlike any other in the world. You own a one-of-a-kind, limited-production luxury car. For many drivers who have been long-time owners, they'll tell you that this means that you're welcomed into an almost built-in community. Ferrari owners are happy to talk about their ownership experience or cars with other Ferrari owners. 
In addition to owning a beautiful sports car, here are a few more things you can expect when you buy a new or pre-owned Ferrari. 
Keep Your Daily Driver
Because these cars are so special, many drivers will tell you to keep your daily driver. Most Ferrari drivers don't take their cars out for more than 5,000 miles per year, which is sure to keep them in great condition. These cars are fun and fast, but they are not exactly what you might consider fuel-efficient. Considering most of the Ferrari engines are either a V8 or V12 and daily drivers tend to be a V4 or V6, you might want to own an additional car. 
All Eyes On You
Ferraris are designed to grab attention, which you probably already know. From the way they sound to the way that the classic red stands out from everything else, a Ferrari is the eye-catching sportscar that car enthusiasts love. With its rich racing history, iconic styling, and luxurious features, Ferrari is a car brand that everyone will be talking about. Get ready for the photo requests!
Maintenance 
When you buy a Ferrari, you're also agreeing to take it exclusively to an authorized Ferrari dealer for all of its maintenance and service needs. From an oil change to repairing a hole in the tire, your authorized Ferrari dealer will have you covered. If you take your car anywhere else for service, you might not be able to resell it to a Ferrari dealer or Ferrari enthusiast, as owners and future owners are very particular about the car's service history. 
Don't Change The Car
When a Ferrari rolls off the production line, Ferrari believes that the car is then perfect as it is. This means that the car cannot be repainted or adorned with any additional logos or colors that are not approved by Ferrari.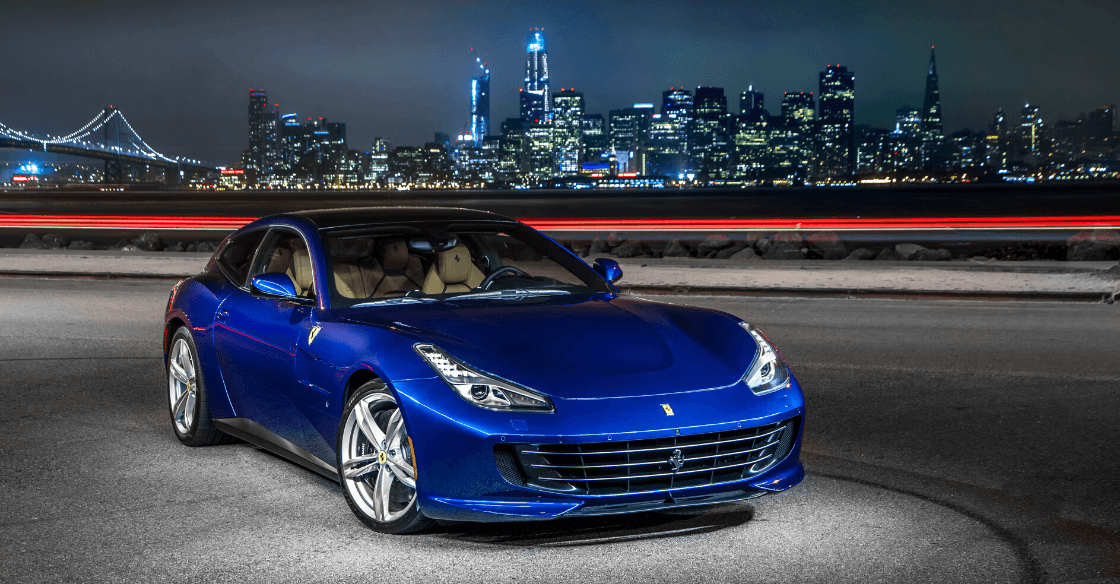 They Hold Their Value
Because only a limited number of Ferraris are produced annually, they hold their value very well over time. Like any car, when you drive them off the lot they immediately depreciate. However, Ferrari cars hold true to their value, even once you purchase and drive out of the dealership, due to their long history of excellence.
How Do You Buy a Ferrari?
When buying a Ferrari, there are some things you may want to consider- starting with the model of Ferrari you're interested in buying. If this is your first Ferrari, many experienced drivers will recommend that you start off by purchasing a V8 so that you can get used to the drive and feel of the car's handling, sound, and power. It is a drive unlike any other! 
After you've done your research about which Ferrari you might like to purchase, give our team a call to schedule a visit at Ferrari of Rancho Mirage. We can go over your options and choose the financing that works best for you. At this step, you'll be able to decide whether you want to finance or lease your car. 
When you finance your car, you are able to pay in monthly installments for an agreed upon period of time until the vehicle is paid off. Often there are no prepayment penalties, so you may be able to pay off the price of the car as early as you like. 
When you lease a Ferrari, you are agreeing to drive the car for a specific period of time and you have a set number of miles you can drive. If you are trading in a vehicle at the time of purchasing a new one, a member of the dealership team will assess your vehicle. 
After you've agreed upon the monthly payments or lease terms, you'll be able to finalize paperwork and take your new beauty home! When you buy a Ferrari from an Authorized Ferrari Dealer, you'll receive a unique Ferrari ID number, which means that your vehicle's service history and chassis will be in the international Ferrari system. This will help your dealership keep track of all service records and even give you eligibility for scheduling a Ferrari factory tour in Italy or attending the hospitality area at the Ferrari Challenge Series! 
Owning a Ferrari is much more than just buying a new car. You are entering a community of car enthusiasts from all over the world that love the beauty and heritage of this sportscar as much as you do.